This offer is only available for a limited time. When the timer reaches zero this offer will be closed. (This is NOT Fake Scarcity)
Special Offer For Sales Mastery For Coaches Alumni
You've been invited to this page to take part in the Beta version of the updated Sales Mastery for Coaches 2.0 program.
I have made a number of updates to the program and I am including 6 months of group coaching with weekly calls.
As a special one-time only offer I am rolling the program out to past clients at a special price that will never be offered to the public.
In return for the special pricing the one thing I do ask for is your feedback.
I want Sales Mastery for Coaches 2.0 to be the best program on the market and your honest feedback will help me do just that.
What's Included
Sales Mastery for Coaches is designed specifically to help you master the art of enrolling high paying clients without being pushy, salesy, or slimy. So you can build the coaching practice of your dreams.
Sales Mastery for Coaches 2.0 ($4,995 Value)
Module 1 - YOUR SALES FOUNDATION

How to develop the proper coach's mindset for enrolling high paying clients without being pushy, salsy, or slimy
Eliminating Sales Rejection & Failure Forever
How to Capture a Prospect's Attention from "Hello…"

Module 2 - BREAKING THROUGH

Turning Gatekeepers into Advocates
How to use Voicemail to pique curiosity and get calls returned

Module 3 - BETTER QUESTIONS GET BETTER RESULTS

Getting Your Prospect to Tell You How They Want to Be Sold
What is the Pain Funnel and How Do You Use It
Uncovering a Prospect's real motivation (Hot Buttons)
Why Urgency Matters and How to Create It

Module 4 - THE SECRETS OF QUALIFYING

Finding out Who's In Charge
The right way to work with non-decision makers
Can they afford you?

Module 5 - BUILDING PRESENTATIONS THAT ELIMINATE OBJECTIONS

Why Every Feature is NOT a benefit
How to Hit the Prospect's Hot Buttons with the RIGHT Presentation
How to get them to Take Action NOW
How to discover the Real Objection so you can CLOSE the sale

Module 6 - THE FORTUNE IS IN THE FOLLOW-UP

5 Steps to Follow-Up Success
How to get more Referrals without annoying your Client
BONUS #1: Time Management Skills TOP Pros use ($495 Value)
How to get More Done In Less Time
How to PLAN your day for the best results
BONUS #2: LinkedIn Lead Generation ($2,495 Value)
Secrets to using LinkedIn (Any Social Media) to Generate Leads for FREE
How To Optimize Your Profile To Attract Your Ideal Client
How To Follow Up With Social Media Leads So You Build The Relationship and Get the Client
How To Greatly Extend Your Reach
BONUS #3: Weekly Group Coaching Calls - 6 months ($3,000 Value)
Each week you'll be able to get your most pressing issues resolved
BONUS #4: Private Facebook Group ($997 Value)
Connect with likeminded coaches and consultants
Have daily access, (weekdays), to me and my team​
Choose the payment option that works best for you and click the ENROLL NOW button.
100% MONEY BACK GUARANTEE
As with all my programs you are protected by my 100% Money Back Guarantee. If for any reason you're not completely satisfied at any time during your first 30 days simply send an email to:
support @ salesmasteryforcoaches.com and you will get a full refund.
See what past students have to say about Sales Mastery for Coaches
"Managing Partner, Hoffman Eells & Gray CPAs"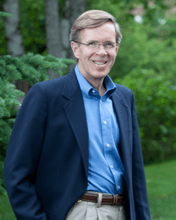 I had a very positive experience with the Sales Mastery for Coaches program and working with Mike. The eight week training sessions provided me with a solid foundation to get out with a positive and confident attitude to sell my coaching services. I now approach the selling aspect as a positive part of my business and not something that I dreaded and resisted.
Sales Mastery went into more depth and was more focus on the the skills necessary to close the sale more than any other course that I have taken before. It also re-emphasized that all you need is to "just do it"!
The favorite part of the training that had the most lasting impression on me had to do with the point that Mike kept driving home: We all under price our value and it is just as easy to ask for and get a higher fee as it is to ask for a substandard fee just because we are afraid to ask for it. Have the confidence in yourself to ask for what you are worth.
If you are thinking o f investing in the Sales Mastery for Coaches program with Mike, I would wholeheartedly recommend it. Your return on investment will be rewarded to you within your first few engagements and it will be the gift to yourself that will keep on giving you rewards forever. If not now, than when? Just do it!
Doug Hoffman
(Lake Placid)
"CEO, About Marketing Pty Ltd"
Mike is a caring person that knows his subject matter.
Excellent practical training on "how to do it". The 'Implication questions' refresher helped me to sign up (within 2 weeks), all the customers I can handle for the next 12 months. So to recommend the training is a 'no brainer' for me.
Deon Liebenberg
(Toowoomba, Queensland, Australia)
"CEO, Scott Hansen Consulting"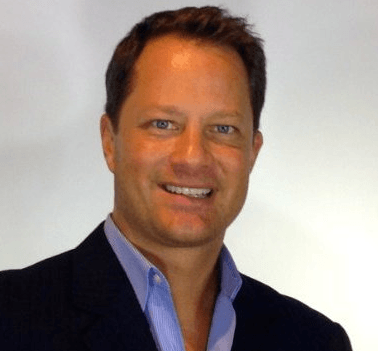 Working with Mike during the Sales Mastery for Coaches training was an outstanding experience. Understanding how to enroll clients is one of the largest hurdles that most coaches face when growing their business. If you want more clients, you need to know how to sell. This course does just that
I've taken a lot of sales training over the years. There's a few things that really stood out in this class. Mike McMahon is one of the best sales closers I've ever heard on the phone. Most people think of selling as squeezing or pushing someone into something they really don't want/need. Mike's approach is much different. He asks very powerful questions, and focuses on the biggest pain points that the prospect is experiencing, and then "closes" the prospect by asking one very simple, yet powerful question.
I liked the scripts that Mike and John provided us...Very helpful when cold calling. I also liked the $10k challenge example that Mike uses when enrolling clients. That was extremely helpful.
Rather than think of it as "a cost", think of it as a growth investment in your business. You might be the greatest coach on the planet, but if you can't enroll anyone into your coaching program, you will be the best coach who makes zero money. Being good at enrolling new clients is as important as the coaching itself. Taking this course is a must in order to grow your coaching business..
100% MONEY BACK GUARANTEE
As with all my programs you are protected by my 100% Money Back Guarantee. If for any reason you're not completely satisfied at any time during your first 30 days simply send an email to:
support @ salesmasteryforcoaches.com and you will get a full refund.