Help Us Out By Leaving A Testimonial!
What was your experience with Sales Mastery for Coaches like?
How does it compare with other training you've had on enrolling clients?
What was your favorite part of the training?
What would you tell someone who's hesitant about investing in the Sales Mastery for Coaches training?
By sending in your testimonial you grant permission for us to use in full, or in part, your testimonial in our sales and/or marketing efforts.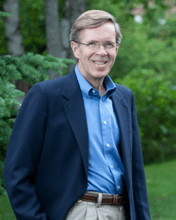 Managing Partner, Hoffman Eells & Gray CPAs
I had a very positive experience with the Sales Mastery for Coaches program and working with Mike. The eight week training sessions provided me with a solid foundation to get out with a positive and confident attitude to sell my coaching services. I now approach the selling aspect as a positive part of my business and not something that I dreaded and resisted.
Sales Mastery went into more depth and was more focus on the the skills necessary to close the sale more than any other course that I have taken before. It also re-emphasized that all you need is to "just do it"!
The favorite part of the training that had the most lasting impression on me had to do with the point that Mike kept driving home: We all under price our value and it is just as easy to ask for and get a higher fee as it is to ask for a substandard fee just because we are afraid to ask for it. Have the confidence in yourself to ask for what you are worth.
If you are thinking o f investing in the Sales Mastery for Coaches program with Mike, I would wholeheartedly recommend it. Your return on investment will be rewarded to you within your first few engagements and it will be the gift to yourself that will keep on giving you rewards forever. If not now, than when? Just do it!
Doug Hoffman
, Lake Placid
CEO, About Marketing Pty Ltd
Mike is a caring person that knows his subject matter.
Excellent practical training on "how to do it". The 'Implication questions' refresher helped me to sign up (within 2 weeks), all the customers I can handle for the next 12 months. So to recommend the training is a 'no brainer' for me.
Deon Liebenberg
, Toowoomba, Queensland, Australia